| | | |
| --- | --- | --- |
| | Jamb Jack Screws | BALDWIN online Showroom |
Now you can install and adjust doors
& windows quicker and easier than
ever before. Truth's Jamb Jacks are a
specially designed fastening system for
mounting door & window frames into
rough openings. Jamb Jacks replace
the shims used to square the window or
door in the rough opening.

21150
Door Jamb Insert
.99 ¢
21151
Window Jamb Insert
.99¢
21171
Door Jamb Jack Screw
59 ¢
21175
Window Jamb Jack Screw
59 ¢

Torx Driver Bit
$1.99
Torx Screwdriver
$ 4.99




21146
Cover Cap
49 ¢
TRUTH TIPS:
1. When installing the Jamb Jack III
screw into the frame, make sure that
the screw snaps twice into the insert.
2. Truth recommends that six Jamb
Jacks be used in every door application
(three per jamb) and four be used in
window applications (two per jamb).
NOTE: Additional Jamb Jacks may be
required for window applications
depending upon the size of the unit.
3. White Finishing Cap may be
painted to match non-standard colors.

4. T25 Torx Driver is required for
installing and adjusting Jamb Jack III
Screws. Not available from Truth
Hardware.
5. Solid shims are recommended
behind the strike plate locations on
door jamb installations.
6. Due to the design of both Jamb
Jack II and Jamb Jack III, neither
system can be removed once they are
installed. Care must be used when
selecting installation points for any
Jamb Jack unit.

FASTER INSTALLATION
Using the unique adjustable "screws"
(Jamb Jacks) a single unit can be
installed without shims in just minutes
SIMPLE ADJUSTMENT
Jamb Jacks provide quick and precise
window and door adjustment at the
time of installation and when future
problems develop caused by foundation
settlement. No more need to tear apart
a door or window to re-shim it. By
simply turning the Jamb Jack screws
all necessary adjustments can easily be
made while the unit is in place.
VERSATILE
Jamb Jacks are available for most
wood door and window systems,
including residential, light commercial
or replacement applications, with
wood or masonry openings.
MATERIAL
Steel screws. Acetal insert and
finishing cap.
We offer low prices, same day shipping in many cases
and low $10.00 shipping charges on hardware orders within the continental US.

Call and talk to out trained hardware experts.
Hard to find items are our specialty
Visit our Store Virtually or in person come and see our updated showroom

How to contact us
Woodward's Ace Hardware
2343 N. Tustin Ave
Santa Ana, Ca 92705
Orange County CA
south of Los Angeles
(714) 541-5268
Toll Free (888) 915-5223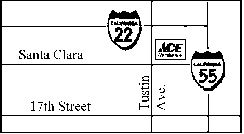 Open 7 days
Mon-Fri 8am. to 7pm
Sat. 8am to 6pm
Sun 9am to 5pm